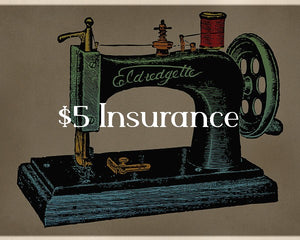 Renting a dress but don't want to have to worry about damage? Grab our easy $5 rental "wear and tear" insurance too! What does it cover? Any small issues that are easily fixable such as: 
- small stains or rips
- missing sequins or beads
- broken zippers / buttons / clasps
If insured, it means you will not be charged for any of the above repairs upon return of the dress. Insurance does not cover loss or irreparable damages. If the dress is returned in an irreparable state or not returned you will be required to purchase the dress at full retail value.